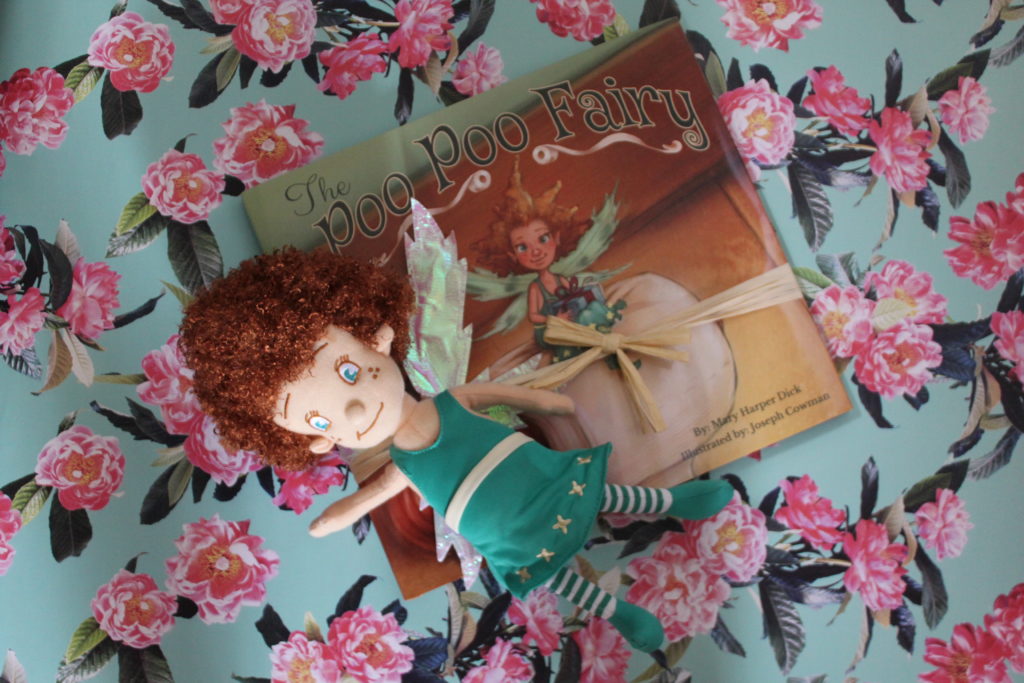 Potty training is certainly a stressful task for any mother, but potty training 2, two-year-olds is a logistical nightmare.  On any given day, there is always one kid more interested than the other one.  So the constant battle to keep both engaged can leave any parent searching for creative ways to bribe their little ones into submission.  This is where The Poo Poo Fairy by Mary Harper Dick becomes a crucial key to helping parents with their potty training endeavors.
The Poo Poo Fairy is not only a book to help your little one get engaged, but it also comes with a doll- Paulina, the Poo Poo Fairy.  The story begins with Paulina attending a fairy academy and trying to find her way.  She realizes she's not very good at a lot of things but really wants to be a helper fairy.  One day, on a field trip, she's distracted by the cries of a little boy frustrated with going to the potty.  She discovers that while she may not be good at a lot of things, she could certainly cheer and be of help to kids in need of going to the potty.  And when she helps the little boy pee and poo poo in the potty, she realizes her true calling as a "helper fairy."  The children love her and her ability help with this new and terrifying task of using the potty.  And so the other fairies give her the title of  The Poo Poo Fairy.  She's so excited to be of service and so are the little kids that need her encouragement.
We could all use a little encouragement when trying to learn something new.  This is why I feel The Poo Poo Fairy is an excellent book for kids learning to potty train.  My twin girls love the book and love the Paulina doll.  In fact, they don't call her Paulina; they call her The Poo Poo Fairy and love putting her on the potty too!  This added encouragement has been a huge savior as we try and train our twins to pee pee and poo poo in the potty! So go get yours here!