Discovering that you will become a parent of multiples is exciting and terrifying all at the same time. But the mix of emotions can leave you paralyzed when you realize you don't have any friends in the same situation to reach out to. This was certainly my situation. How would I carry 2 babies in my tiny, petit frame? How would I breastfeed multiples? How would I care for my twins? Do I need to buy two of everything? So many questions and so little resources. I was so stressed, I even took not one but two breast-feeding classes after I was the only person in the first class that was having twins and the instructor kept referring to me with different things I needed to do. Talk about a moment when I realized my journey was going to be very different from the other mothers of singletons!
MULTIPLES ILLUMINATED by Megan Woolsey and Alison Lee, is a book of stories from parents of multiples who not only share their fears, hopes, heartaches, and triumphs but who also share the hilarious craziness of parenting multiples.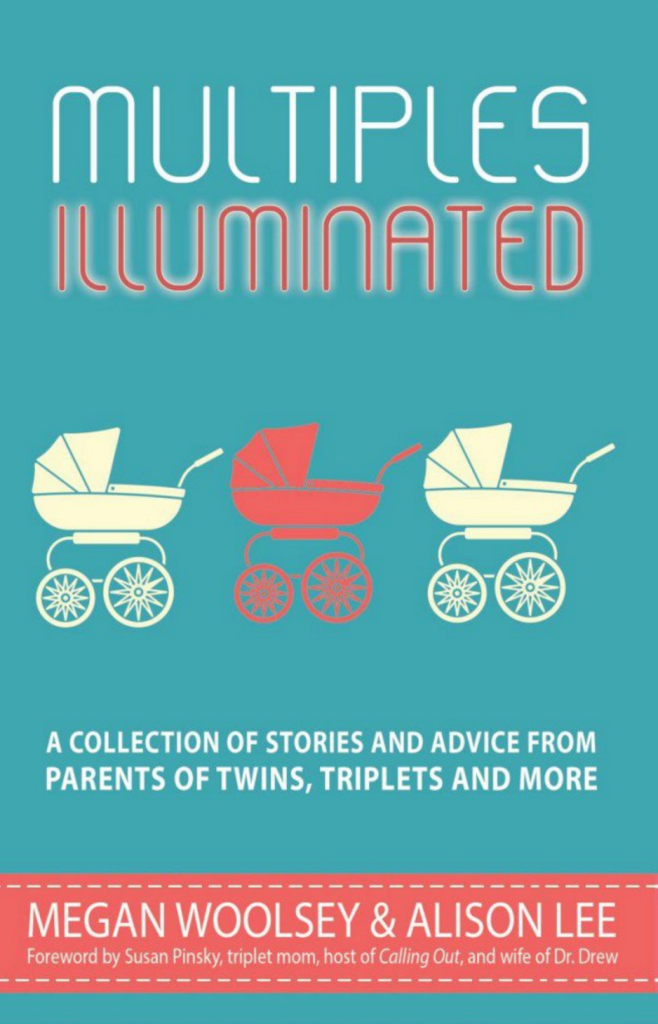 For those of us who have experienced fertility issues, I so appreciated the honesty of the parents who shared their fertility struggles. I am so often asked a thousand questions about my own personal struggle, that to read other women who went through similar situations, made me feel less like a science project and more like I am part of a sisterhood.
The stories of pregnancy, labor and delivery, and the NICU will pull at your heart as well as make you smile with joy. There were so many situations I could totally relate to with my own pregnancy and birth. And the stories of dealing with your babies once you get them home brought back so many memories of what I was feeling and going through at that time. It's nice to know, you're not alone with the complexity of trying to figure it all out.
I'm still trying to figure it out and hearing some of the hilarious stories of parents raising toddlers made me laugh so hard I had to share with my husband. Knowing that all of us parents of multiples have these insane, crazy, fun, stories to share, that only we can understand, is comforting because ultimately you realize, we are in the coolest club out there!
MULTIPLES ILLUMINATED is a must read for any soon-to-be parent of multiples as well as those of us who are already in the thick of it!  Now go get your copy!