With the summer coming to an end and the kids back in school, it is not uncommon to feel a little sad or maybe even a little depressed.  As I prepped for my twins first day of pre-school, I was excited to search for cute lunch boxes and backpacks.  As a mom who LOVES fashion, I was even more excited to plan their wardrobe with fresh, new, unstained items.  They had unquestionably made a mess over the summer.  But as I shopped for some new clean items for the twin's wardrobe, I couldn't help but think, "what about me?"  That's when an unexpected package from a LuLaRoe consultant showed up on my doorstep.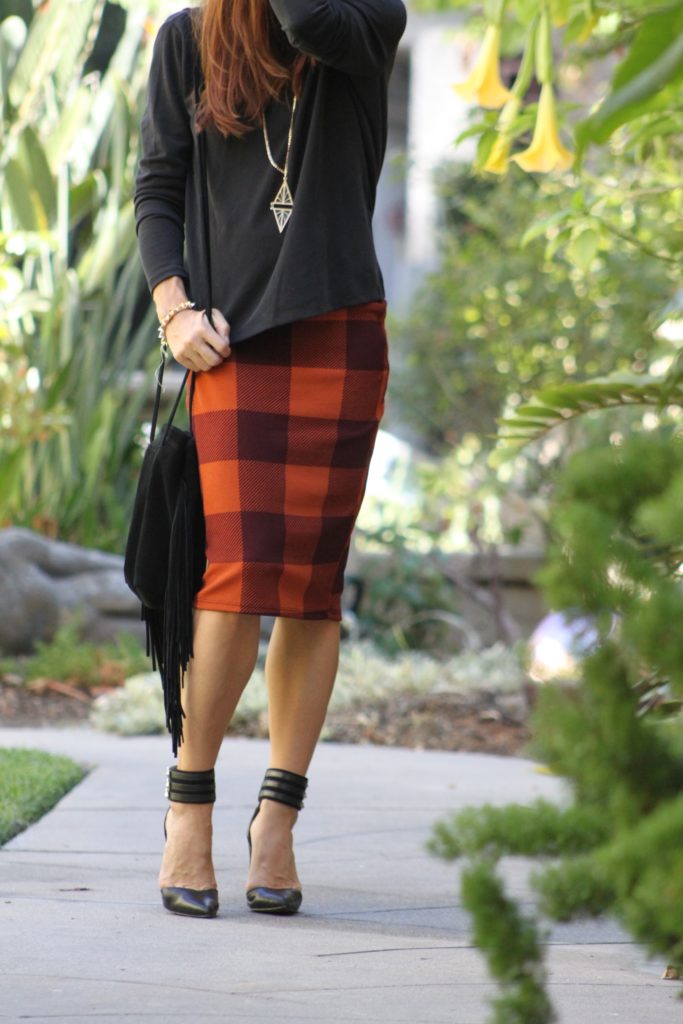 I'm always so honored when brands reach out to me to review a product, but it's so exciting when someone sends me something that I know will be a perfect addition to my wardrobe.  The Cassie Skirt from LuLaRoe is just one of those pieces!  Not only do I love this fall-colored argyle pattern, but the fit is perfect.  I paired my skirt with an open-back black turtleneck, black stilettos, a long necklace, and my new black suede purse.  I love how flattering an A-line skirt is on every body frame, and this was no exception.  Oh, and did I mention the feel of the fabric?  The fabric is lightweight- which I love.  I can't stand the feel of heavy fabric against my skin.  The Cassie Skirt is also super stretchy which makes it feel unlike any A-line skirt I've ever owned.  If you work at a desk, this is the skirt you want to be wearing because it's not constricting like so many others skirts.  I honestly can't say enough about it other than- you must buy this piece!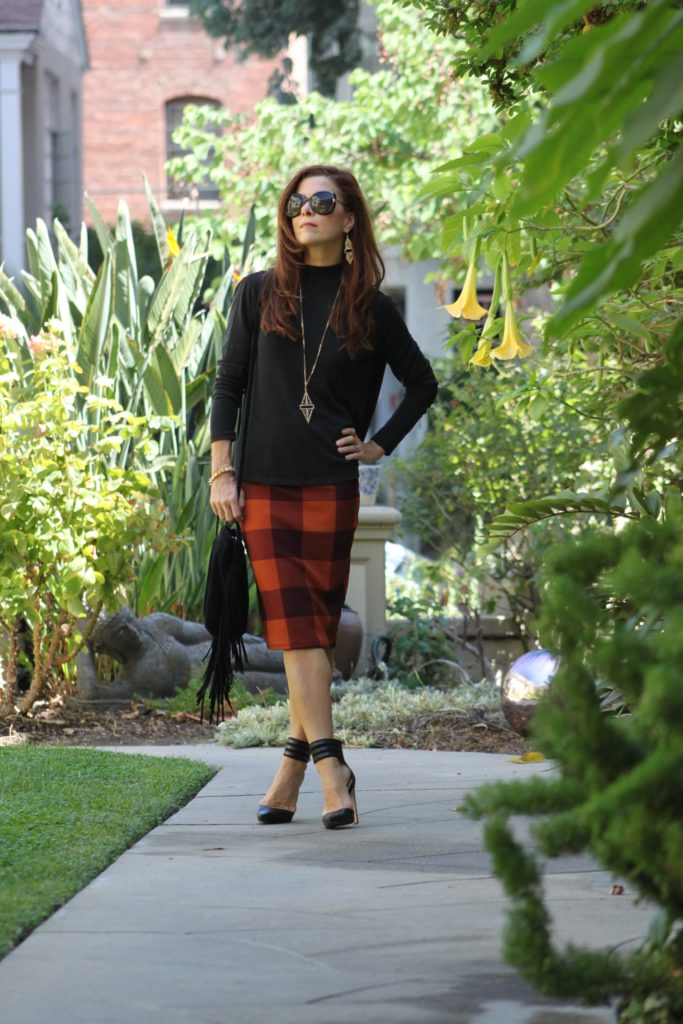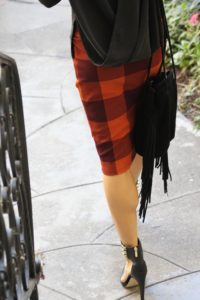 If my promoting this awesome skirt isn't enough, the back story on how this company got created will inspire you to either become a customer or a consultant. DeAnne Stidham, LuLaRoe's founder, was a single mom of 7 trying to figure out how she could continue to work full-time and raise her children.  Many of us can relate to this struggle whether we're a single mom or not.  She was trying to find a way to work from home when she met some local dress makers.  They saw her vision and drive and helped her start her business.  Her motto is to empower other women to believe in themselves, and she has created a way for women to be consultants giving women the power to work around their busy schedules. What's also unique to LuLaRoe is that each fabrication is a limited quantity.  So once a fabric runs out, it isn't made again.  You can wear your LuLaRoe items knowing that because each fabrication is limited in quantity, you won't run into someone wearing your outfit like most department store brands.  I love this concept because it makes me feel unique.
There are so many fabulous designs from LuLaRoe that I encourage you to them check out! Megan, who sent me this awesome skirt is offering 15% OFF your first purchase! To get your 15% OFF, you must go to her FaceBook page, JOIN, then click on PHOTOS and click ALBUMS. Once you find what you love, put "Sold Shea" in the comment section to receive your discount.  Click here to get yours! Happy fall fashion shopping!