For those moms out there who are sick of dressing their girls in pink, then take a look at this fun line of infant onesies and infant/ toddler t-shirts – Little Babe Designs. Founder, Shira, created her company out of her need for something minimal yet cool for her own daughter. Little Babe Designs sports whimsical graphic images and fun witty wording on either black or white basics.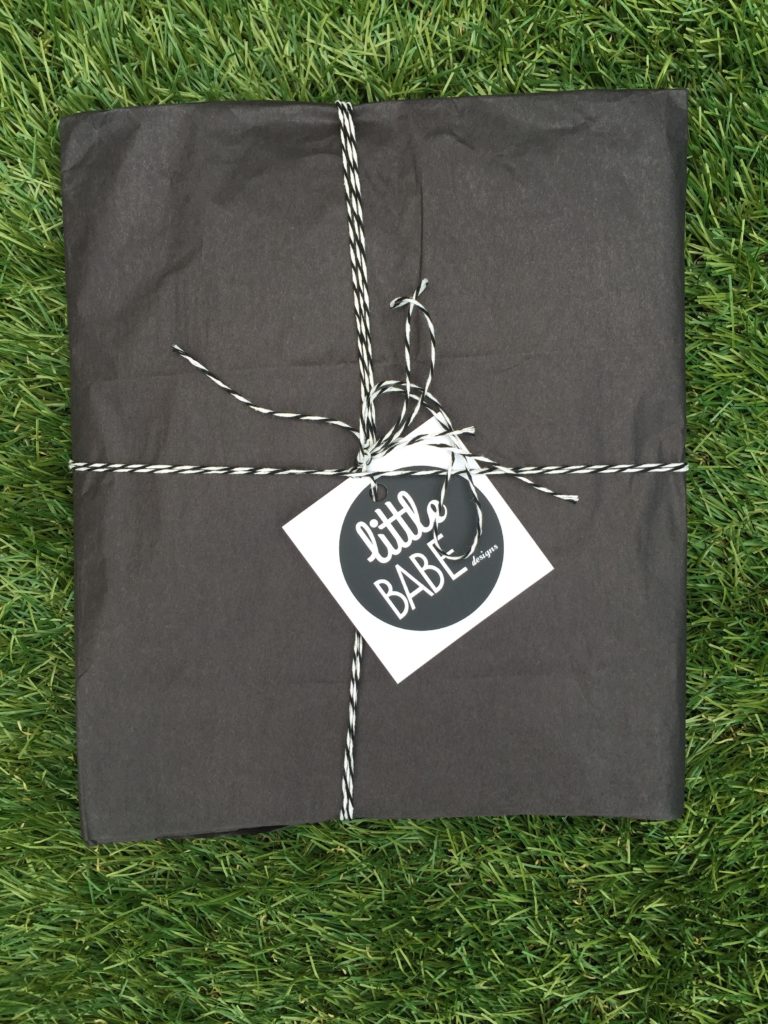 Your order comes adorably packaged in black tissue paper, black and white string, and the Little Babe Designs card.
I was sent 2 different t-shirts for my twin girls. I paired Charly's t-shirt with a gray asymmetrical skirt and Remy's t-shirt was paired with floral shorts.   With twins, it's great to mix up which girl gets to wear which shirt based on their little personality for that particular day.  Certainly "Notorious Kid" will have people on the street smiling or laughing.  I also love rolling up the sleeves to give the shirts a little extra fun.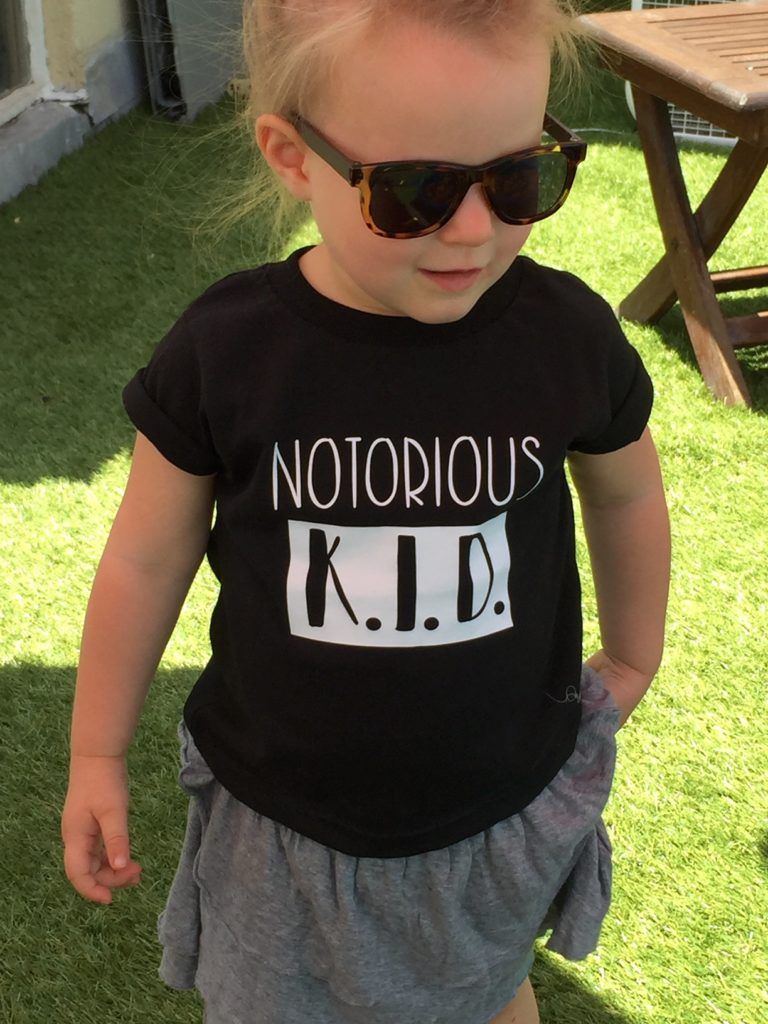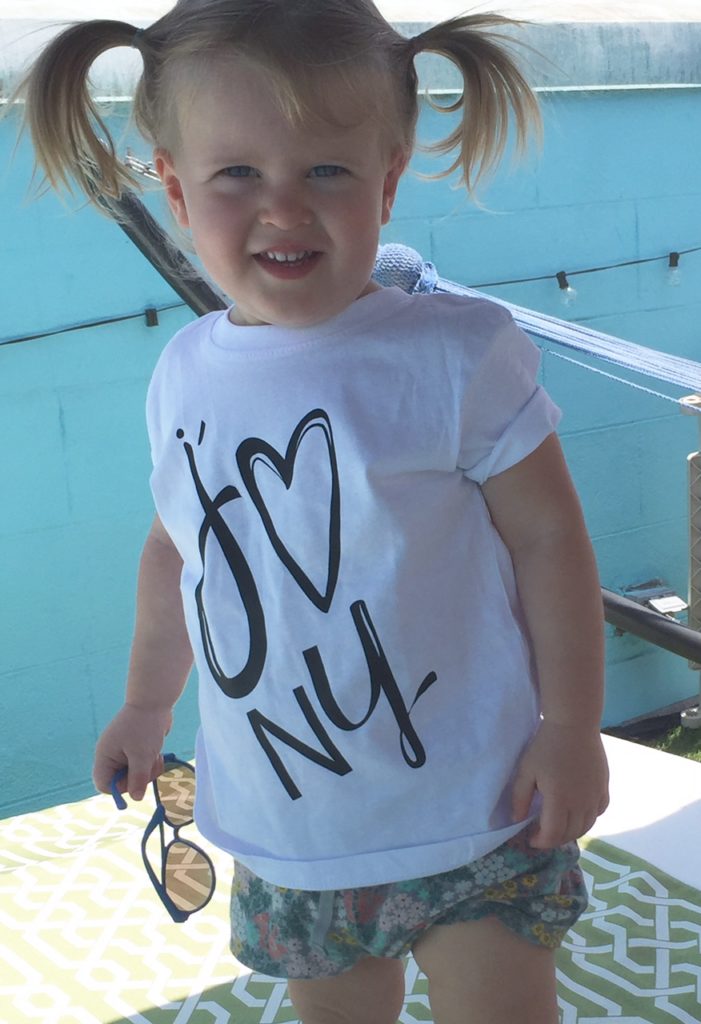 The great thing about the monochromatic designs is that you can wear them with anything. Whether you decide to keep your kid's outfit minimal by pairing your Little Babe Designs with black leggings or choosing a bright red skirt, your little one is guaranteed to look cool, hip, and totally different than their peers. So hope on- line and buy your Little Babe Designs today!