I love when I discover a new brand that excites my soul.  Believe me, it's rare.  I'm super picky.  As a fashion consumer, I'm constantly looking for new brands that have a unique point of view, and Lime & Vine has a brand voice that deserves a big "shout out."
Lime & Vine's entire philosophy understands that women wear many hats throughout their busy days and deserve a modern attire that seamlessly crosses from work life, to mom life,  and to nights out on the town.   Their contemporary line of knitwear is fashion-forward, eye-catching, and super comfy.   And if their clothing isn't already incredible, their handbags are phenomenal.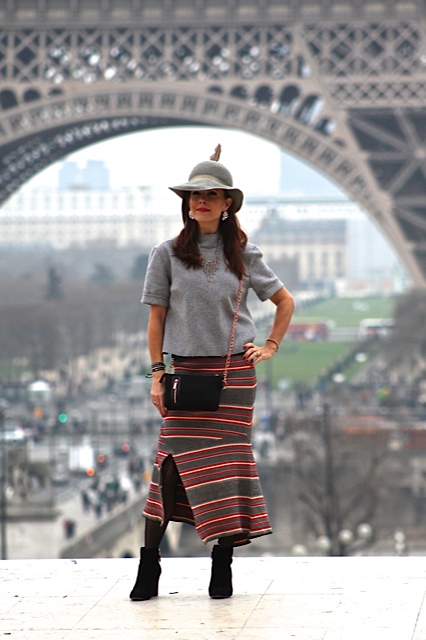 I recently took a trip to Paris and brought my brand new black with rose gold chain TAI- MESH handbag.  It can be worn two ways- as a fanny bag or as a cross-body bag.  I cannot even begin to tell you how amazing this bag is!  First of all, it's very soft, but my favorite thing about this bag is how many compartments it has.  Usually, small handbags have a tiny zipper pocket where all you can separate, from the other crap in your purse, is your ID and a few credit cards.  Not with Lime & Vine's TAI- MESH bag.  It has dividers inside to separate your makeup items from your tissues or receipts as well as two zipper pockets- one inside and one outside.  The one outside not only is practical, but it is a lovely design detail. I found that I was able to store excess coins for the Paris subway and my lip balm.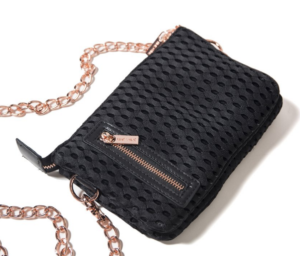 It's also important to mention how unique the rose gold chain and zipper details are in this handbag.  People have stopped me on the street just to say how much they love the rose gold.  With modern fabric features and overall multi design functionality, this is a must-have for every busy woman.  It holds just enough important things every woman needs in a purse without the big bulky mess like other handbags.  Plus, as a mom of twins, I'm so busy holding their hands and lugging around their bag of essential toddler stuff that I need a purse that's fashionably cool, can strap across my body, and not feel like an extra burden.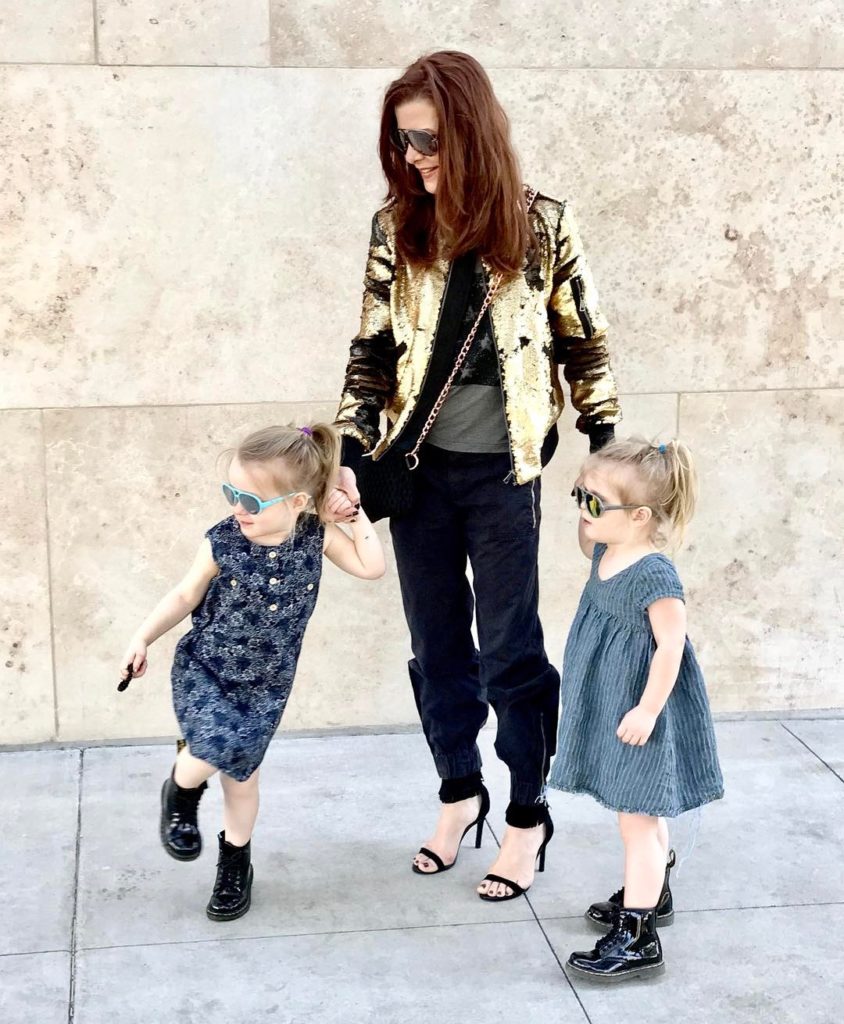 I highly recommend checking out Lime & Vine.  I promise you won't be disappointed.  From their modern, comfortable, contemporary attire to their incredible unique handbags, you'll feel sophisticated yet practical.  And that's a rare combination we all dream of having!