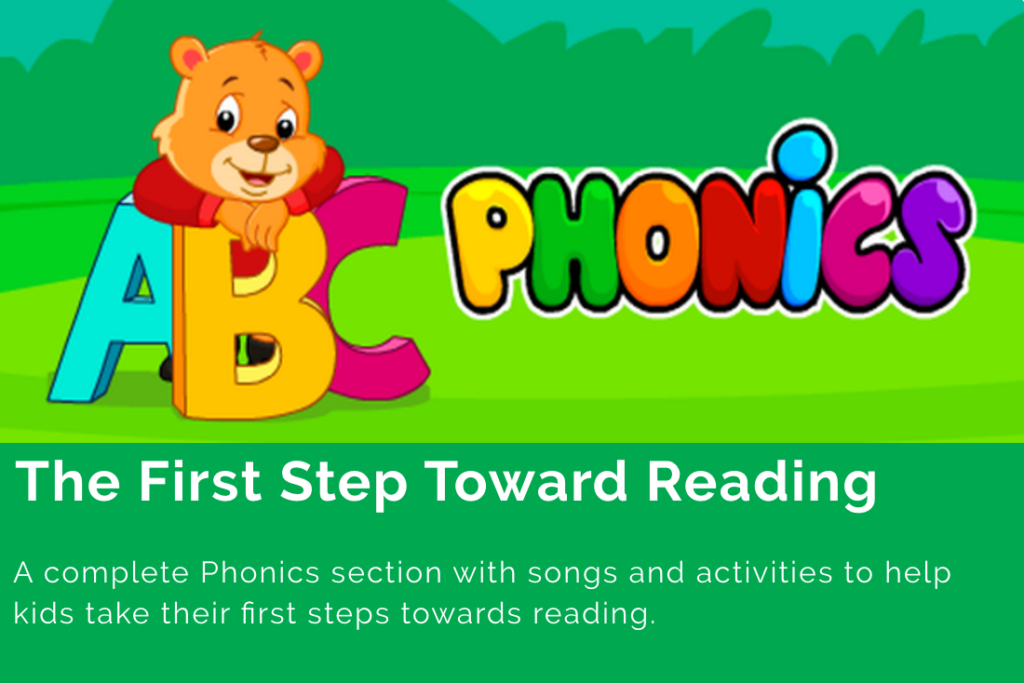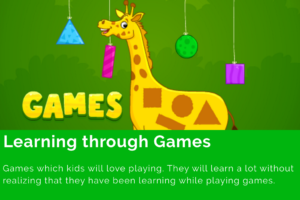 With an unbelievable amount of children's apps out there, it is hard to know which ones are good.  Since most decent apps require a purchase, you want to do your research on which ones are a good fit for your little one.  KidloLand does not disappoint.  This app is loaded with so many educational activities that your child couldn't possibly ever get bored.  Currently, there are 27 categories for toddlers to explore.  These range from multiple Song categories, Phonics, Colors and Shapes, Numbers, ABC's, Months and Days, Fruits and Vegetables, etc.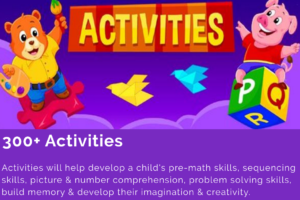 Probably my favorite two categories on KidloLand are Occupations and Places Around Us.  The Occupations category is so much fun.  It shows kids that there are so many things they can be when they grow up like an Astronaut, a Baker, an Astronomer, a Carpenter and so on.  Each occupation is interactive, teaching kids what tools, products, or services these careers encounter.  And Places Around Us is endless with its many places like the Post Office, the Stadium, the Gym, the Museum, the Subway, etc. What a great way to expose kids to the world we interact with each day.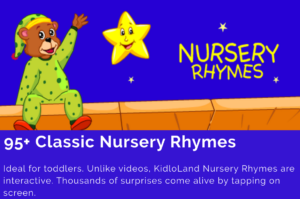 What's also important to note is that the ALL these categories work to enhance cognitive behavior by helping hand- eye coordination.  There are so many categories and so many activities within each educational activity, that KidloLand is the perfect app for a road trip.  You could also work on a few categories a week, leaving other categories to explore later on.  And because this app is constantly updating and adding new things, your child will want to explore KidloLand for years.  Get your KidloLand app on these sites below.  And to check out other mom reviews go here.
iOS (KidloLand): https://itunes.apple.com/app/apple-store/id533412119
Google Play Store (Nursery Rhymes For Kids): https://play.google.com/store/apps/details?id=com.internetdesignzone.nurseryrhymes&hl=en
Amazon App store (KidloLand): https://www.amazon.com/KidloLand-Nursery-Rhymes-Educational-Preschool/dp/B00HFQBCEU
#best kid's apps, #educational apps, #kid's apps, #KidloLand, #KidloLand App, #mommy blog, #mommy blogger, #Product review, #shameless mama, #shamelessmama