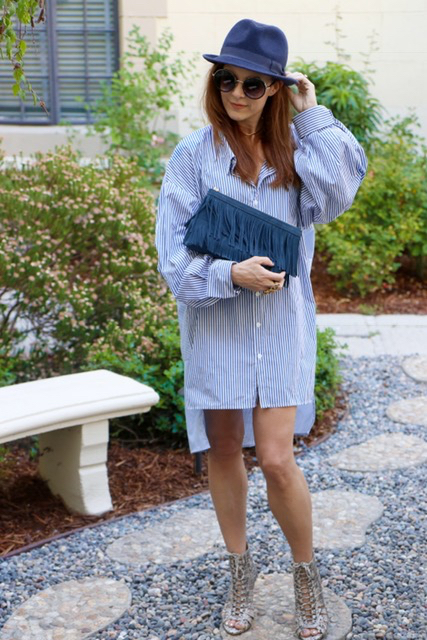 When it comes to design and detail nothing surpasses India Hicks. While there are a lot of brands out there trying to sell their wares online, only a few stand out and India Hicks is certainly one of them. India Hicks isn't just selling product that looks pretty in a picture, it actually looks amazing in person. We all know the e-commerce community is diverse and exponentially expanding, but finding incredible quality and design doesn't often translate. This is not the case when it comes to India Hicks, an ambassador program, which allows women to be independent sales reps for their beautiful designs. With high-quality luxurious style products, hosting a party is all the more exclusive.
My Dougal fringe purse in color Deep Sea Blue is simply gorgeous. The quality goes beyond its price tag with buttery suede and gold metal trim. The double fringe layers give it depth, and I love the matching tassel zipper puller. This is the perfect purse to wear with jeans and a t-shirt or to pair with the perfect dress. Its size is ideal too. It holds just the right amount of essentials without being too big to clutch under the arm. I consider this purse an heirloom piece because the style and quality are timeless. This is typical of nearly all items on the India Hicks site. Their jewelry is classic with some stand out showstoppers. The Disco Volante earrings that dust the shoulders are a stunner and perfect for the holidays!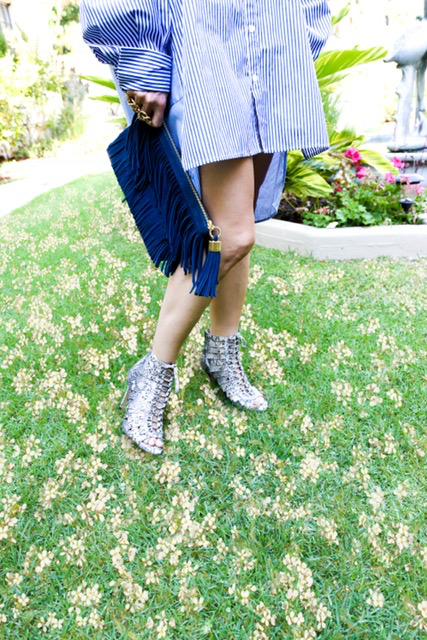 Don't worry, if you don't know an ambassador or a party to attend nearby. You can be assured that the items purchased not only look like what you see online, but they're actually even more exquisite in person. My ambassador is Jennifer Horton, and she can help with anything!
India Hicks surpasses expectations and is worth every penny. Seriously!