So Easter's here, and if you need some fun, easy, out-of-the-box DIY ideas, I've got some for you!
For those out there that use Wilton food coloring to make beautiful frosting colors, you can use your leftover color gel to dye your eggs.  All you need are clear plastic cups, water, and white vinegar.
Simply fill your plastic cup with water.
Add Wilton food coloring gel using a toothpick until you mix the desired color. (I recommend making it darker than the desired color.)
Add 1 1/2 tablespoons of vinegar.
Leave eggs in dye for at least 5 minutes.
For simply dyed eggs, see below.  If you don't completely mix the color in the water, you will get some interesting patterns on your eggs.  I actually love that they look like art.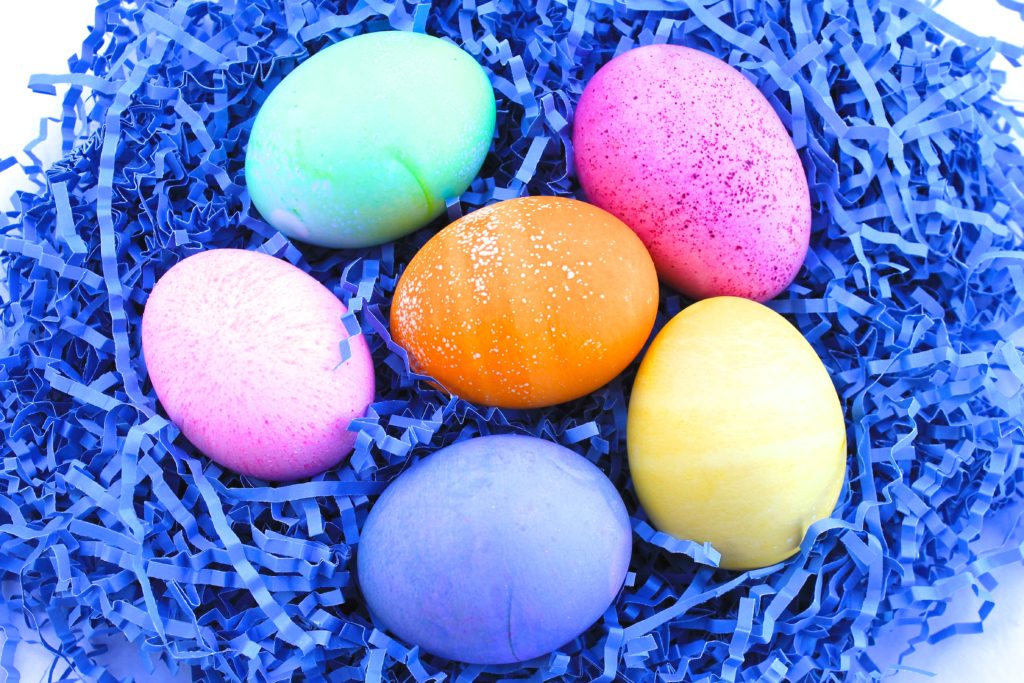 These DIY marbled eggs were a ton of fun to make because I had no idea how they'd turn out.
You'll need rubber cement.
Drizzle on the egg and let dry.
Place egg in your first color.
Gently rub off the rubber cement and repeat in as many colors as you like.
For mine, I dipped in 3 total colors.  If you want a monochromatic look, use similar colors.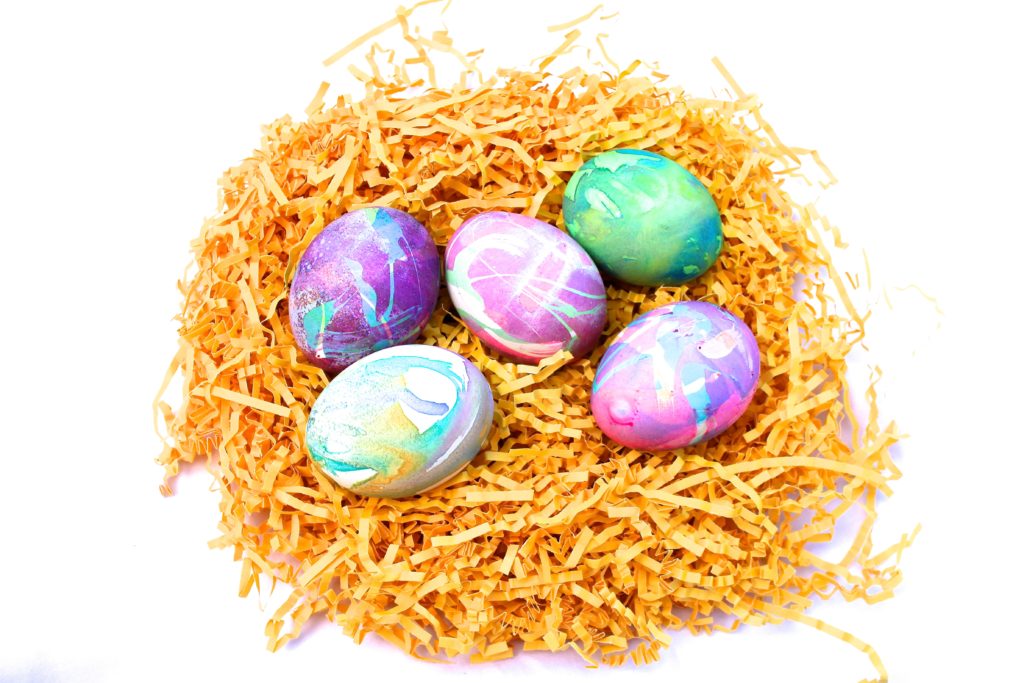 I also used the rubber cement to make dots, a heart, and a star.  They don't look great, but sometimes when you have 2-year-old twins pulling on you, it's the best you can do.  🙂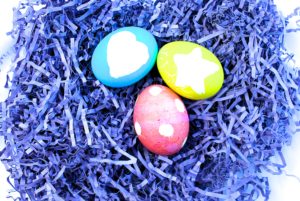 Glitter eggs are easy and fun.  I could have used so many more colors, but I wanted to try other DIY ideas.
Glue
Glitter
Your imagination for design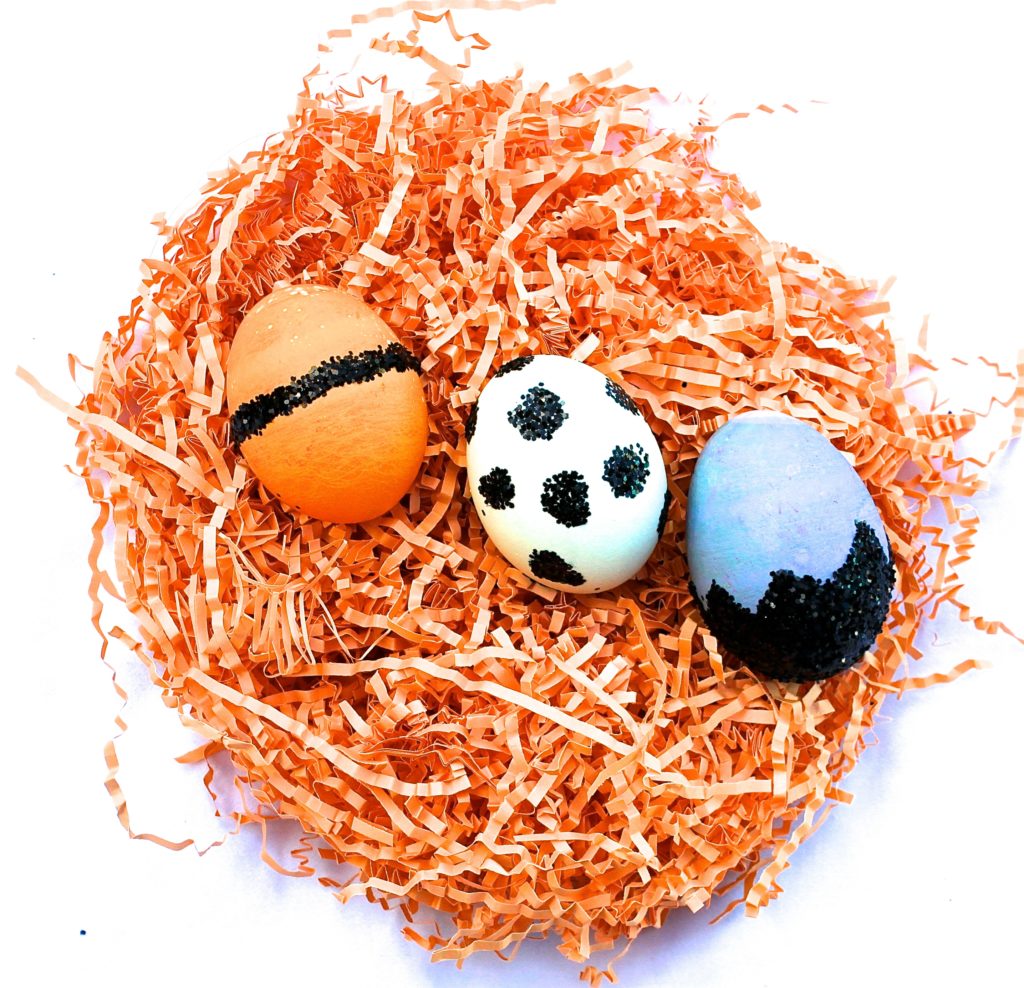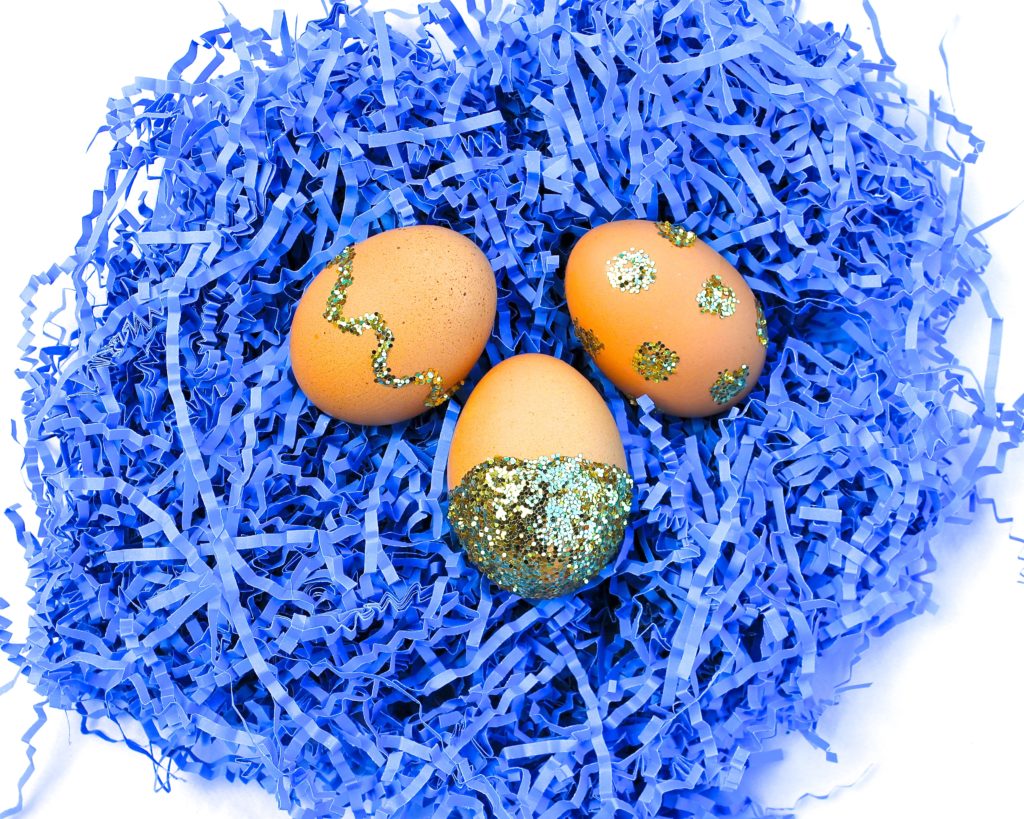 I loved making these DIY decoupaged Easter eggs!  I seem to never throw away tissue paper, so I had plenty in my craft drawer to choose from.  However, I limited the paper colors.
Tissue Paper.
Hole punch or any shaped punches.
Glue stick.
In sections, rub glue stick on your egg and then place decorative tissue.  Also, when punching out shapes on your punch, make sure to fold tissue paper to make it thick enough to cut.  If you try and punch a single layer of tissue paper, it won't work.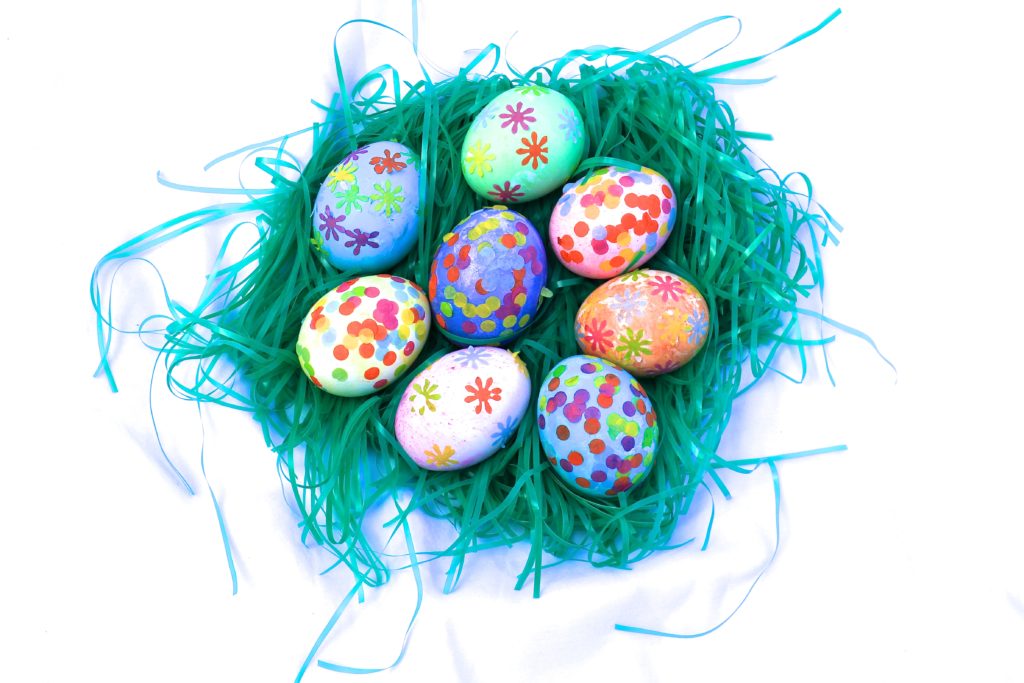 Lastly, DIY Easter eggs using metallic artist pens.  You can use any color pens, but I chose only 2 colors.  I loved how these turned out.  I didn't think much about it and just started drawing.  I think they look a bit hieroglyphic.
Metallic artist pens or any colors.
Your imagination